Archive for the 'Weightloss' Category
3 Signs Your Workout IS Torching Fat (Instead of Wasting Time) by Guest Blogger – The Natural Health Sherpa

Did you know getting into "the fat burning zone" during exercise can actually make you fatter?
Or that pushing too HARD, too LONG, can backfire — unleashing a storm of age-accelerating inflammation?
Or that millions wrongly believe they are too old, too out of shape or too injured to take advantage of exercise's powerful youth-enhancing ability to turn back the clock?
Yet none of those are the worst mistake you can make with exercise… Read the rest of this entry »
Let's face it, losing weight is easy for some. But for others of us it seems next to impossible to achieve significant weight loss. My guest blogger, Cynthia Pasquella from Hungry Hotties has broken it down for us to understand how fun and how easy it is to add more veggies to the menu, to help explode that weight loss barrier.
5 ways plant based foods can radically boost your weight loss
By Cynthia Pasquella – CCN
See on Scoop.it – Health and Wealth News To Use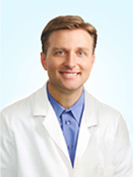 How to burn fat on the Fox and Friends News show. Lose weight based on your body type.
Mellisa McJunkin's insight:
Dr Berg is one of my favorite experts to hear from. His down to earth, easy to understand style makes learning new things so much fun.
In this video (click the link below) he is being interviewed on Fox News for his new book.
He says: "The fastest way to lose weight and burn more fat is to target your belly fat – yet, very few people know how to burn fat.  Interestingly, the things that people do to lose weight end up causing more belly fat because they do not target the hormone aspects of weight loss. The best way to lose weight is to first identify your body type, then to do the program that aligns with improving your metabolism. If you calorie count and portion control, you end up starving the nutrients required…."  – See more at: http://www.drberg.com/blog/Most-Popular/How-to-Burn-Fat-on-Fox-and-Friends#sthash.VTu8ceQ9.dpuf
Enjoy the Day!
See on www.drberg.com
If you ask any child about the adults around them, they'd probably say we're a little wacky and seem to be stressed out a lot of the time. Here are a few simple things they can teach us…
1. Nap when you're tired.
2. Eat when you're hungry.
3. Don't starve yourself, it makes you tired and cranky. Eat little bits often to keep fueled up.
4. Stubbornly refuse to eat even one more bite once you're full. If you're full after a few bites, gleefully throw the rest away.
5. Leave the table with a satisfied, full belly and an eagerness to dive back into your delicious life.
6. Be picky and only eat foods you love. If it doesn't taste great to you, clamp those lips shut and refuse to eat until something better is found.
7. Be in awe over how amazing and wonderful your body is. Notice how it moves, hugs, plays, loves, heals, and enjoys life.
8. Run, jump, skip, play. Move your body because it's so much fun and it feels good. Be amazed at all the incredible physical things your body can do.
9. Wear clothes that are comfy and that make you feel good.
10. Appreciate the people around you for who they are rather than for how they look. 11. Hang out with fun, friendly people and stay away from mean, critical ones. 12. Feel great about yourself because, well, why wouldn't you? If you don't have a two-year old around right now, seek one out and watch them for a day. Their simple enjoyment of life, and their absolute respect for their own bodies is something to aspire to.

To your inner 2 year old!
More Thoughts from Mellisa McJunkin – Health and Wellness Advocate
Question: What are you without an immune system?
Answer: You are dead.
As morbid as it may sound, it's true. When your immune system is weak you will get sick. When your immune system completely fails you will die.
If I could show you a way to boost your Natural Killer Cells by up to 437%, would you be interested in hearing more? Of course you would.